Get involved with Junior Golf in the Four Corners!
First Tee—Four Corners Programs include Spring, Summer, and Fall Life Skills Sessions, LPGA/USGA Girls Golf Programs, Adult/Jr. Tournaments, Middle & High School League Play, Jr. 2-Day Tournaments, NB3 Fit Week Activities, Operation 36 Golf Development Program, Special Olympics, and PGA Junior League.
Our Mission: First Tee is a youth development organization that enables kids to build the strength of character that empowers them through a lifetime of new challenges. By seamlessly integrating the game of golf with a life skills curriculum, we create active learning experiences that build inner strength, self-confidence, and resilience that kids can carry to everything they do.
The First Tee curriculum is rooted in Nine Core Values: Honesty, Confidence, Judgment, Perseverance, Integrity, Sportsmanship, Respect, Responsibility, Courtesy.
The program focuses on
1. Character Development: Lessons emphasize character development and social and emotional learning objectives through golf, delivering activities that are developmentally appropriate, designed to meet kids where they are.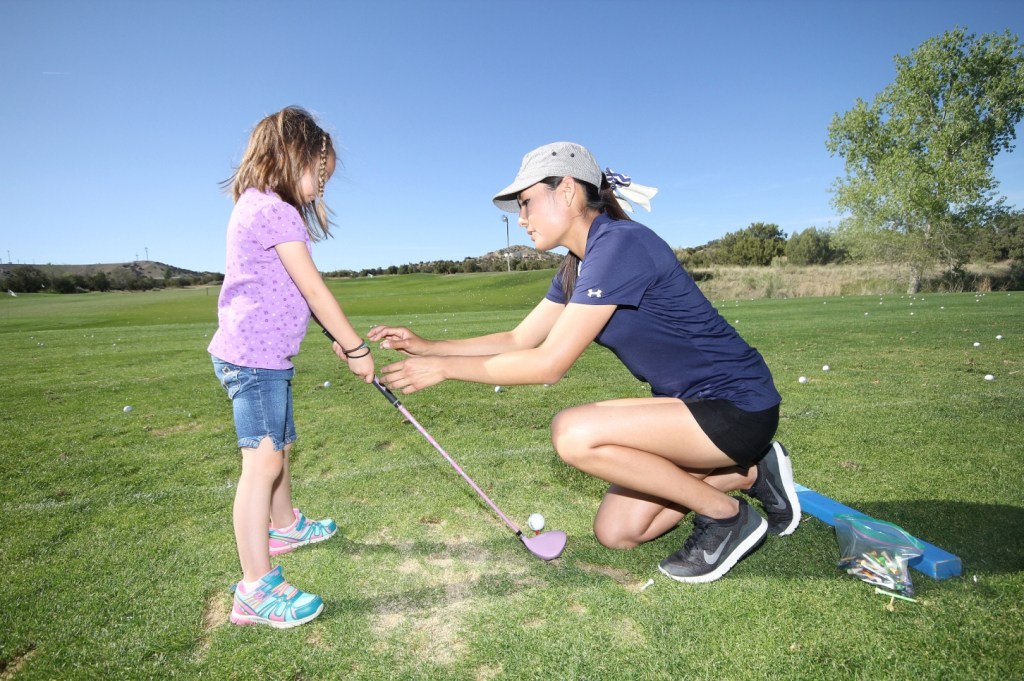 2. Mentorship: Multi-level coach training programs focus on research-proven methods of positive youth development, providing our coaches with the tools to help kids feel safe, included, and empowered on the golf course, in the classroom, and beyond.
3. Personal Growth: First Tee provides many immersive enrichment programs and national participant opportunities that facilitate growth and inspire personal transformation.
First Tee Four Corners was established in 2005 starting with 95 youth and in 16 years has grown to impact more than 9,000 kids annually with in-school, after-school, and summer programs.
Outreach programs are tailored to a wide array of groups including homeschool programs, youth centers, golfers with special needs, and kids living in our local domestic violence shelters.
Kids come to First Tee from all walks of life, from Blanco to Shiprock and across southwestern Colorado.
Participants range in age from 7-18 and represent the diversity of our community.
First Tee programs happen at 6 golf courses, 20 elementary schools, and 2 community youth centers.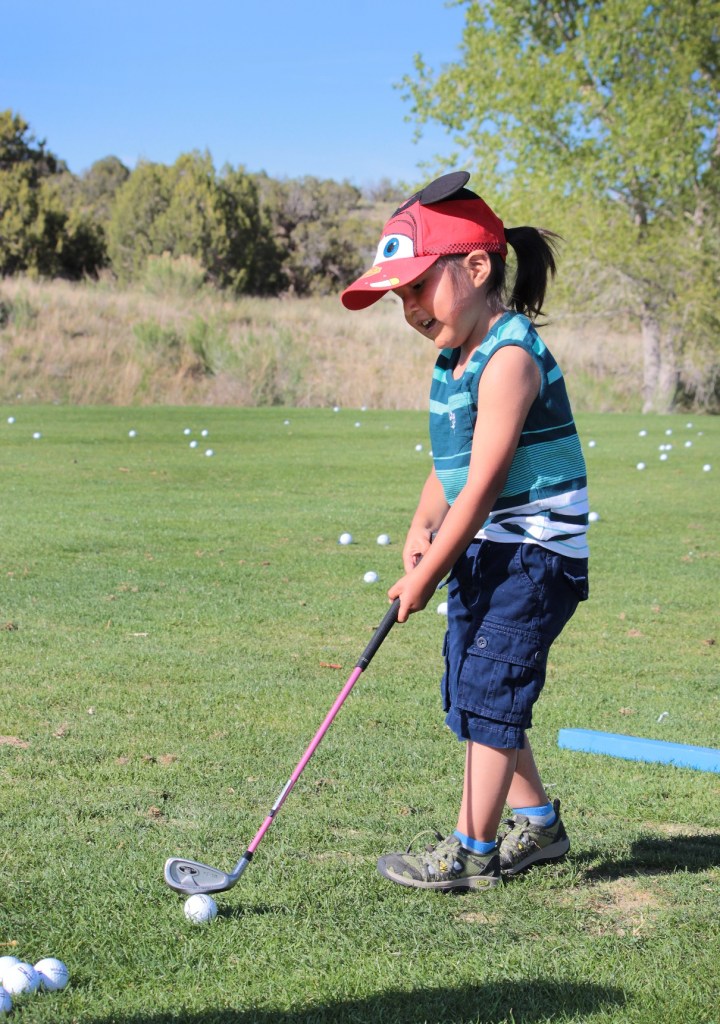 Learn more at firstteefourcorners.org
Follow us on Facebook at @firstteefourcorners
Contact us:
Tina Pacheco-White Thomas Yost, PGA
Executive Director Director of Programs
505-334-4291 505-334-4291